Earlier this year, I turned 40, which if society had its way – could have been a time to reflect and think "Gosh, I'm getting old." But to be honest, I actually feel like my life is only just getting started.
I feel younger, I care less about silly things and I'm happy.
I love to travel and explore countries and cultures. I never really get bored - I love to eat, need three shots in my coffee with oat milk and I also love to practice and teach yoga. I have wonderful friends and family and a full-time job that finances all of the above. ☺︎
And now I have a brand new homepage too, which I am very excited to share with you all. It's just a little inspiration, knowledge and fun - without any of the smart shit.
Enjoy life - always!
I started yoga in 2010 - but it only really became a regular thing for me in 2015.
I caught the bug and fell totally in love with it - and in 2017 I completed my teacher training. From there, I started teaching others with the hope to pass on not only the theory I had learned but also my passion for the practice.
I try to make my classes dynamic and fun. Sure, alignment and breath are important, but sometimes meditation is enough to calm our mind and gain a little awareness. And yes, flexibility and a six-pack are nice – but Yoga (and I don't get tired of repeating this) is not just about handstands.
Yoga is fun, it is challenging and proven to offer mental and physical health benefits. But actually one of the things I love most about it - is that it can offer different things to different people. So if you want to come to class to relax and unwind, or if you want to come to class only to stand on your hands, then please – be my guest! I will cater for everyone.
For me, yoga helps to connect with myself and with the people around me. It is a way of life and not just minutes on the mat. My daily practice is my anchor when life feels like it isn't so "instagramable".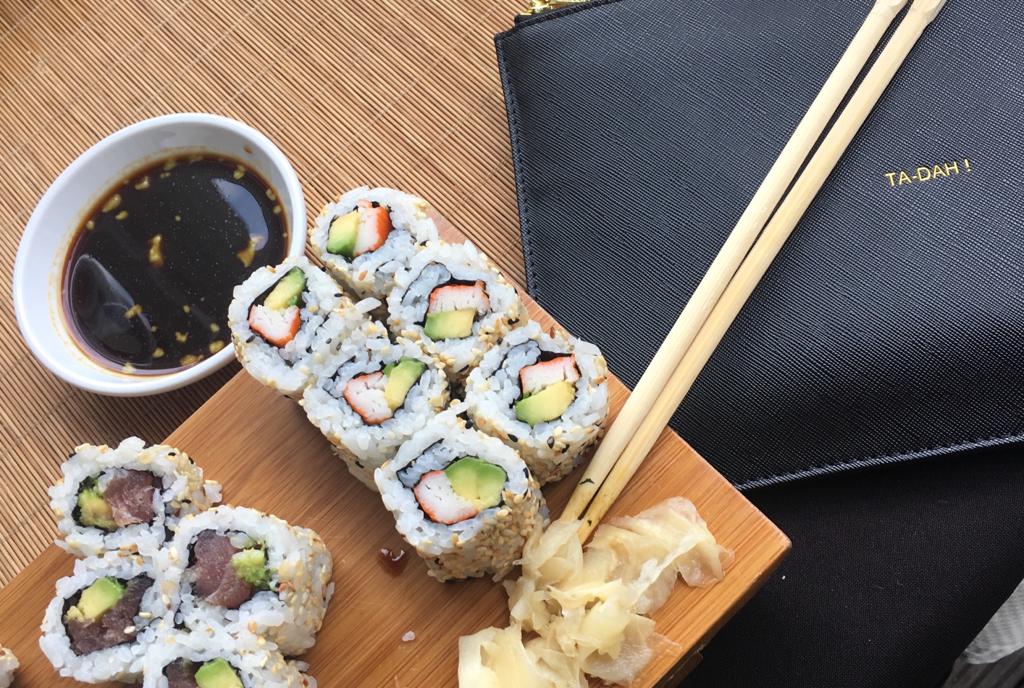 Yoga is one way of self-care. Eating well is another.
I love my food and I believe in a balanced diet. However, I don't really care what you put on your plate, because in my eyes everybody can eat and drink what they want. I just want to share some of my favourite recipes with you and tell you where you'll find the greatest green smoothie or the perfect poached eggs, which of course I'm always hunting for on my travels.
It seems like food has become one of those things we can all worry too much about – but one thing I've learned in my semi-arabic upbringing, is that life is just a little easier when you're not hungry! ☺︎
"I haven't been everywhere, but it's on my list."
- Susan Sontag
Even though I have already travelled every continent except Antarctica, I am still far from done! It's a big world out there and I want to see as much as I can. I try to listen to the Dalai Lama's advice and travel at least once a year to a place I haven't been to before. Sometimes I write about my travels (German or English), sometimes it's just pictures on Instagram, but I always soak up every little thing, living in the moment happy I'm making memories that will stay with me forever.
In a world where we're surrounded by choices and new fads, it's hard not to get overwhelmed by what we should and shouldn't be doing, following or enjoying. I find my tastes are constantly changing, but I've learned we all naturally reserve the right to think differently about things today, compared to how we did yesterday.
But what should never change is our responsibility to help make the world a better place. That's why I want to share things on here that make my world a better one.
If my thoughts and ideas help to make your world a little prettier too – then that's even better.